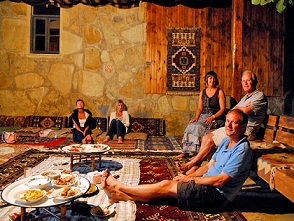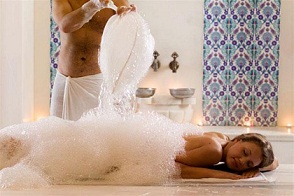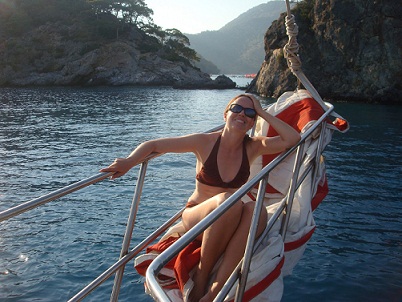 3 Day Romantic Honeymoon Holiday
Honeymoon Holiday
Day 1 - Welcome To Bodrum. Turkish Bath & Moonlight Dinner Cruise
On arrival in Bodrum you will be transfered from your point of arrival to Hotel Kalender. After check in we have arranged for a relaxing Traditional Turkish Bath. You will leave the Turkish Bath renewed, beautiful and refreshed. Tonight we will bring a little extra romance to your honeymoon with a moonlight dinner cruise.

While most see the sparkling turquoise waters of the Aegean Sea by daylight, this cruise brings you on a magical journey by moonlight. Sail across the gentle waters until you can see the magnificent St. Johan's Castle where you will stop and dine in the moonlight.

Day 2 - Traditional Turkish Village Tour
After breakfast you will greeted by your tour guide for your Traditional Turkish Village Tour. The authentic villages located inlands can help you to examine the different aspects of the same region. Even, half an hour distance makes a big change of environment, colours, sounds as well as the lifestyle of people. Walking through small streets, visiting a village house, the hot welcome of the village chief, watching women weaving carpets, the cemetery, the mosque, children shouting 'hello', the coffee house where men sit around and laze away the day while drinking their tea chatting and playing games will all be helpful to understand their life.

Day 3 - Daily Boat Trip & Departure Transfer
After breakfast you will be transfered to Bodrum Harbour where your day sailing the Aegean Sea will begin, with lunch included and served on board. We set out at approx.11:00am to cruise the turquoise seas of the Bodrum coastline. We will visit several of the most beautiful bays where you can swim and snorkel in crystal-clear water or simply relax in the mild breeze, enjoy the stunning views and perfect your suntan to the sound of the gently lapping waves. At the black island, half an hour from Bodrum, you can bath in the grotto where the warm mineral waters flowing out of the rocks are believed to beautify the complexion. After your cruise it is now time to check out and to meet your transfer back to your departure point.